Home | Gallery | History | Price Guide | Online Store
Vintage Fiesta 12" Divided Compartment Plate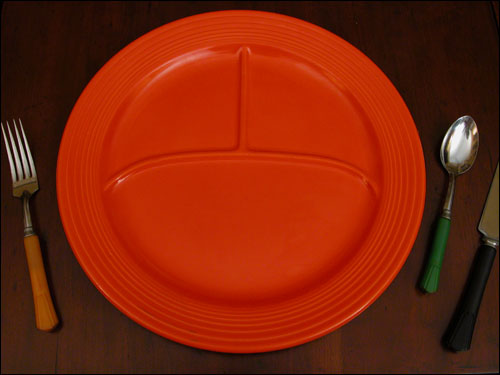 This Plate has the distinction of being the first piece dropped from the original vintage fiestaware tableware line. It was deemed to large and heavy to use and feedback came from the faithful retailer, Lazurus department store out of Columbus, Ohio, that perhaps a compartment plate more in line with the size of the 10 1/2" dinner plate would be more towards customers liking. Homer Laughlin must have agreed because they quickly pulled this lovely beauty and added the well known smaller 10 1/2" size. Collectors should look for these large examples to be adorned with an abundance of backside rings without stamps or markings. Never produced in turquoise (although I'm holding onto hope of one surfacing someday!). Also if you think all these backside rings are astounding, be sure to check out the cake plate.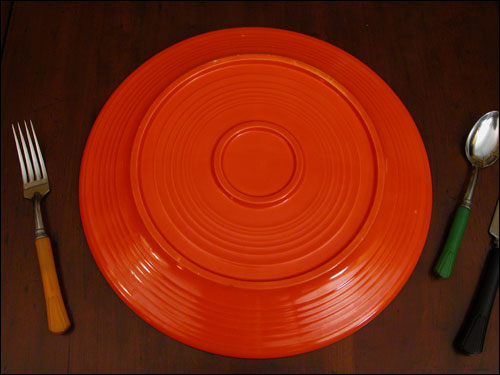 Dimensions
11 3/4" wide by 1 1/8" tall
Marks
Unmarked
Years of production
Circa 1936: Made in the first five original vintage colors only. Not made in turquoise. The first piece cut from the original line.
See current inventory: